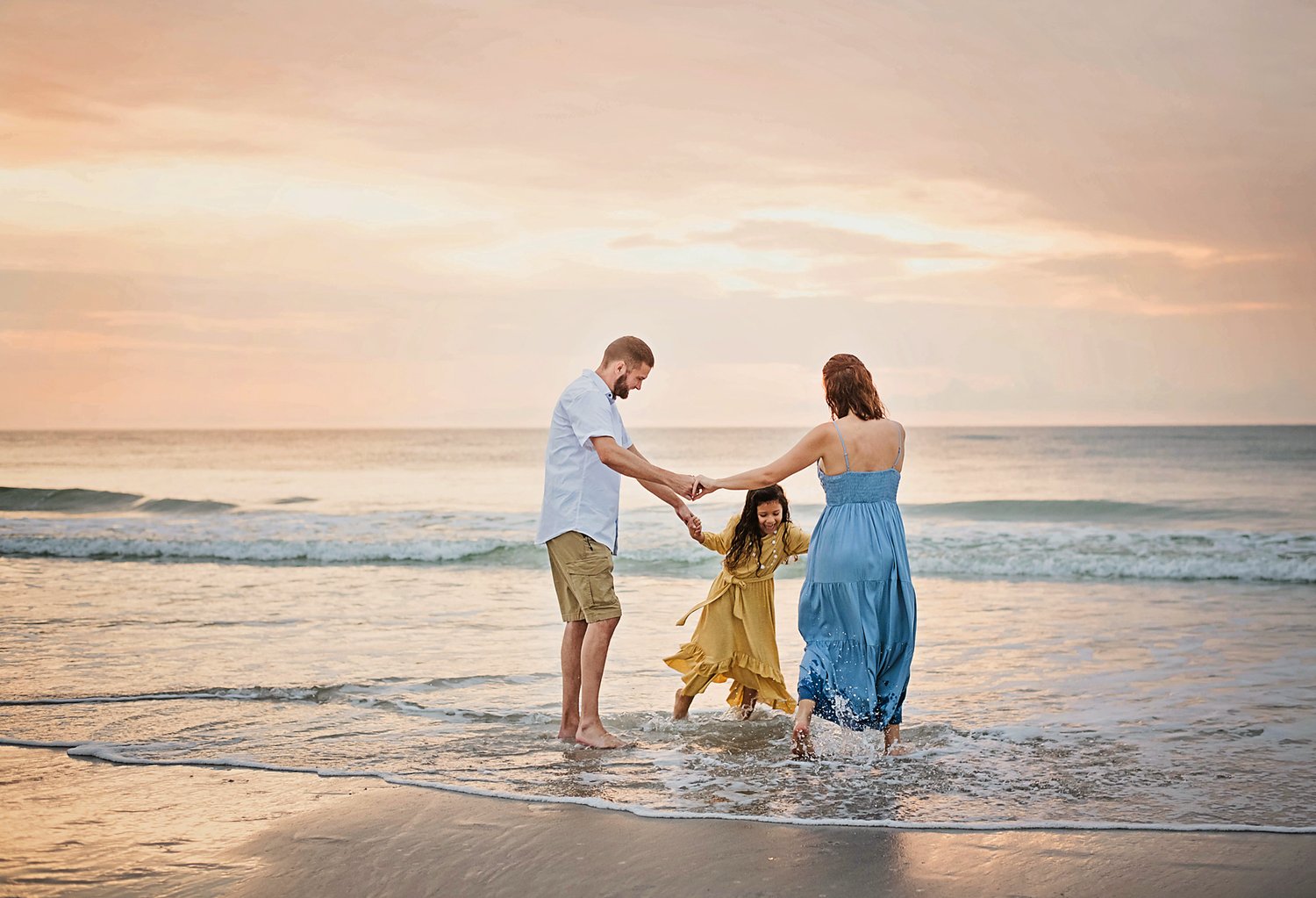 Lifestyle Family Session {Retainer Payment}
***Currently only booking 2024 dates***
A picture perfect way to update those Family portraits. Lets make some magical memories together. Pets welcome too!
This session can be used for any of the following
Families
Children/Siblings
Seniors
Couple
Maternity
Solo Portraits
Extended Families please select package based on # of adults (over 18)
A retainer is the payment to secure your date.
Up to one hour included with ReAnna guiding your family on a one of a kind session experience. Select from a list of several beautiful beach locations, greenery parks or downtown/inner city backdrops. I can also come to your yard!
*If interested in a backyard session please notify me prior to booking to assure you are with in the mile radius or if a travel fee will apply.
I also provide wardrobe options to use from the client closet or complete styling given at our pre session phone consult.
Ocean Breeze: Lifestyle Family Session Investment $595
Seas the Day: Extended Family Session with up to 5 adults $695
Set Sail: Extended Family Session with 6-8 adults $795
**Any family group with more than 8 adults will be charged additionally per person
20 digital downloads of your choice
This $100+ tax non refundable retainer payment is required to book your session and once payment is received we can select a date that works best for you and start planning your session. The balance is due prior to start of your session.
Gallery: You will be able to make your selections from your own private viewing gallery.
Did you know RNP offers print products ?
I love printing your memories! Please let me know if you are interested in receiving up to 20% off print products through my professional print lab.
Don't let those photos just sit on your computer or in your phone. Let me help you print your beautiful art!